ASHTANGA POWER YOGA – Virtual Classroom Course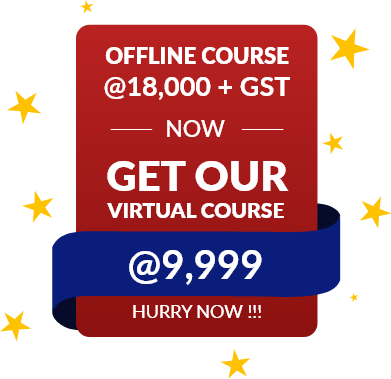 WGI offers cheapest course to help the fitness industry & trainers to boost their career in a new way.
Get your passion for Yoga, Transformed into Profession. A virtual training course designed to transform your motivation for Yoga and Meditation into an enriching career as a Yoga Instructor. Whether you aspire to work for institutes or an independent Yoga Trainer or train people online. Career as a Yoga Trainer is not only well respected but also growth-oriented. This certification course is planned with senior Yoga Trainers & health professionals and created in a simple format.
Live Interaction by students
Live query solving
Live lecture using PPT.
Live online Practise session
With pre-recorded online classes
Total Lectures – 10 live LECTURES
Duration – 1 month
Fees – INR 9,999
PDF Copy of Manual
Certificate with life time validity – Hard Copy
Pocket Id – Soft and Hard Copy
Surya Namaskar – Yogic & Power Yoga
100 + weight loss programs
48 Yogic Asanas
Pranayam
Meditation
PPT, Class board, videos, practical demos style lecturing
Live Home Training sessions
Demo by Master Trainer
All this staying Safe at Home
ISO – Registered Institute. With Life Time Validity